Ready to Get STARTED? Click here to Sign UP
Have questions? Call (409) 276-7117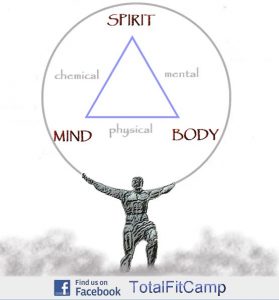 To People Who Want To Get In Great Shape — But Can't Get Started
Do you want to get fit, lose weight, gain more energy, and simply get more out of life?
BUT…simply can't get started. Perhaps the engine is revving but you just can't get it in gear. I know where you are coming from. I have been in the fitness industry for decades. Yet even I can have a hard time getting the momentum going. Sometimes "life" gets in the way of living the life we deserve. We get so busy being busy that we don't take the time for OURSELVES. So, we beat ourselves up and tell ourselves "Someday" I'll get in shape. "Tomorrow I'll start my diet. Then we get even further down on ourselves when it doesn't happen. There is a better way. Today is the someday, the tomorrow you have been telling yourself you were waiting for. Today is THE day you enroll in Total Fit Camp.
Proven Advice To Get In Great Shape — By An Expert
This web page is not about me. It's about YOU. You're in this for YOURSELF but you are NOT by yourself, I am with you every step of the way. I understand you may want to know a little more about me. My Total Fit Camps are held throughout the Houston/Galveston TX area. With Total Fit Camp to Go! we will come to your work , home or location of choice and train a small group of your friends, family or co-workers. Schedule your group today. Total Fit Camp Home Edition allows you to experience the benefits of TFC anywhere in the world.
What are people saying about Dr. Shay and Total Fit Camp?
For more than a quarter of a century Eric has been coaching people to accelerate beyond their limitations. "Physical preparation", Eric says "is the easy part. Physically our bodies are capable of far more than we realize. It's the mental and spiritual aspects that provide the biggest challenge." Through proper assessment based on a little intuition and a lot of science Eric can confidently predict what a client "should" be able to do with regards to a particular exercise. Usually the client's mental and spiritual awareness and presence will dictate the outcome. Eric's successful clients owe their gratitude to the many organizations and experts Eric has studied with in the physical preparation and human performance field. The International Sports Science Association (ISSA) provided Eric with in-depth knowledge of the fitness principles necessary to work with clients of all ages and limitations. From The National Strength and Conditioning Association (NSCA) Eric has learned to work with athletes of all levels and conditioning. One-on-one, hands on training with Charles Staley and Ian King, two highly respected coaches, have provided a bank of knowledge Eric draws from to create specialized programs to meet the growing needs of his clients. To further understand the body, mind, and spirit Eric has studied the philosophy, art, and science of Chiropractic with Logan University. Eric would like to leave you with this "The knowledge, experience, and synergy …will prove to be a catalyst to your development, health and well being. You are doing this for yourself, but you are not by yourself".
– Shawn Fitzmaurice
www.fitzmauriceperformance.com
~~~~~~~~~~~~~~~~~~~~~~~~~~~~~~~~~~~~~~~~~~~~~~~~~~~~~~~~~
Eric is a vibrant, reflective soul on a journey to assist others in improving their fitness & wellness.
– Kelly Alcorn
The Activation Coach
www.kellyalcorn.com/
~~~~~~~~~~~~~~~~~~~~~~~~~~~~~~~~~~~~~~~~~~~~~~~~~~~~~~~~~
I've known Eric Shay and his wife, Rebecca, for ten years from both 24 Hour Fitness membership and as a personal trainer.  As a trainer, Eric is disciplined and demanding as well as warm and caring.   Eric provides a wide range of exercise techniques to prevent boredom and as well as excellent advice on  healthy diets to maximize the training benefit.  I can heartily recommend Eric to anyone looking for a good trainer to help with their exercise program.
– Pat Geary
~~~~~~~~~~~~~~~~~~~~~~~~~~~~~~~~~~~~~~~~~~~~~~~~~~~~~~~~~
I've never previously worked with a personal coach, so I was clueless and somewhat intimidated by not knowing where or how to start.  However, I immediately found Eric to be a very engaging, encouraging, and well-rounded professional with expertise rooted equally in years of education and experience.

From day one, he helped me establish a new course towards my specific personal goals and objectives;

(1) form – wanting a better looking body
(2) function – wanting to increase body strength
(3) technique – wanting to learn/develop a new athletic discipline.

Eric has developed an action plan and continues to help me work towards these goals by with an individualized and challenging program involving a diversified range of workouts.  And, he has equally partnered this with sound guidance of the necessary foods required and the lifestyle priority changes needed to achieve such goals and objectives.

Eric is the real deal.  He's tough and practical without intimidation or pretense.  And, the along the way, the added bonus is that he has helped me become a healthier and more educated person overall.

Andy Buhr
Financial Analyst
St. Louis, USA
~~~~~~~~~~~~~~~~~~~~~~~~~~~~~~~~~~~~~~~~~~~~~~~~~~~~~~~~~
Dr. Shay's Fit Camp. – Wow is this Fit Camp the best! I joined about 6 months ago and it has really made a difference. The pounds are melting away, I feel better, and yes I'm stronger and more muscular Eric has hundred's of exercises he creates so his fit camp is never boring. I can't wait to see what he's dreamed up next. He has you swinging kettles, lifting sandbags, doing monkey walks, balancing on a ball, and you wonder what is this doing, but you sure feel it the next day He works the core, the arms the legs, all in a one hour session. There is a nice warm up routine with stretching and cardio. Once you are warmed up, then you do the exercises after Eric demonstrates them. You lift the weights you feel comfortable doing. No pressure just encouragement from Eric. If you are looking to get fit this year then sign up! I'd recommend this camp to anyone who wants to get in shape!"
– Brian Sibley
How Often Do You Find Yourself Saying: "I Wish I Knew How To Get In Great Shape"?
Getting in great shape is simple. Please don't make the mistake of confusing simple with easy. If it was easy everyone would be in great shape. The simple "secret", the "fountain of youth" is movement. You've got to move it, move it! Our bodies were designed for movement. Have you ever been, or know of someone that was in, a cast? Perhaps they broke their arm or leg. What happened to their limb while in the cast? The muscle atrophied (wasted away to nothing) and their joints became stiff. What happens when you lay in bed too long? You get stiff. What do you do to get "un-stiff"? You move around and stretch. Then you feel better.
Imagine… You Can Get In Great Shape In Just 12 Weeks
Consistent action over time breeds results. Can you get in great shape in 12 weeks. Absolutely. BUT you have to get started TODAY!! In 12 weeks you will be closer or further from your goals and optimal health. It really is up to you. It all starts in your mind.
Imagine. Act. Achieve. Live..
You Deserve To Get In Great Shape!
You deserve to be fit in mind, body, and spirit. This is what your body knows. We were designed for optimal health not dis-ease. We were designed to move well, eat well, and think well. We have let ourselves adapt to where we are. You owe it to your self to change that. Some tell me this is a little drastic….WE ARE DYING. It IS that serious. If you don't get a handle of your mind, body, and spirit you WILL die sooner than later. I don't know about you but I choose later. Stop dying and start living.
3 Keys to living…
1. Movement – We are designed for movement
2. Nutrition – We are designed to eat well.
3. Mindfulness – We are designed to be aware of our self and a higher power.
So many of us are broke and we don't even know it. We are designed to Eat, Move & Think. Will we ever learn? I don't know but I will do my best to share these "secrets" with everyone I know. So Many before US knew this….
"The doctor of the future will give no medicine
but will interest his patients in the care of the human frame,
in diet and in the cause and prevention of disease." 
-Thomas Edison

"Any part of the body, whether muscles or any other part, requires a certain amount of movement daily, in order to get its share of survival value." 
– RW Stephenson "Chiropractic Textbook 1927

"The soul is characterized by these capacities: self-nutrition, sensation, thinking and movement."
– Aristotle

" Lack of activity destroys the good condition of every human being, while movement and methodical physical exercise save it and preserve it. " 
– Plato
Don't Wait Another Moment! Lose 10 -15 Pounds Now!
How long have you been thinking of getting in shape and losing wait? How much have you lost while you have been thinking about it? Don't think. Simply Believe and take action. Get moving. You don't have to get it perfect you just have to get at it. We'll help you establish realistic goals and long lasting results.
Dr. Shay's Total Fit Camp (TFC) is designed for any fitness level and experience. TFC develops all general and motor fitness components. Benefits to TFC participants include improved balance and coordination, reduced anxiety and depression, renewed vigor and energy and zest for life, and increased confidence. Fitness components positively influenced include cardiorespiratory, muscular strength and endurance, flexibility and lean body composition.
Do you want to get fit, lose weight, gain more energy, and simply get more out of life? Sometimes we get stuck in our own story and "life" gets in the way of living the life we deserve. We get so busy being busy that we don't take the time for OURSELVES. So, we beat ourselves up and tell ourselves "Someday" I'll get in shape. "Tomorrow I'll start my diet." Then we get even further down on ourselves when it doesn't happen. There is a better way! Today is someday. Today is the tomorrow you have been telling yourself you'd get started. Today's the day you enroll in Total Fit Camp. Initiate the change you want in your life. Enroll today and BE the CHANGE you desire.
Our camps are held exclusively at Saltwater Fitness in Bacliff, TX (Galveston County -southeast of Houston) If you would like to Drop In to a camp and check it out, it is only $20. The best bang for your metabolic buck is to join our monthly membership program. For only $125 per month you can attend unlimited sessions at any of our live camps. See below to determine which options are best for YOU.
If you don't live in the Houston/Galveston area, no worries. Total Fit Camp Home edition is perfect for your health and fitness goals. We'll come to you via phone, email, internet, and video. We'll customize your own Fit Camps with the equipment you have available. If you'd like to get some equipment we'll help you get what you need and avoid over priced, dust collecting equipment that winds up on Craig's list.
So, when do you want to work out? Ask yourself if you would like to START your day with challenging, life changing activity or END your day with challenging, life changing activity. Do you want to initiate change? or Do you want to initiate change? I thought so! Either the morning or evening camps will help you reach your goals. It's nice to start the day with a clear mind and an energized body. It is also nice to end the day with stress relieving exercise and mind clearing activity. If you choose to play along at home with the Total Fit Camp Home edition then you set your own schedule. Pretty cool, eh?
Perhaps our regularly scheduled camps don't meet your needs and our Home edition just isn't your style How would you like to workout at your work or home? Want to work out when convenient for you? Total Fit Camp to GO! is your solution. With TFC to GO! we'll come to you. You just need a group of 3 or more (including yourself) and we'll come to the location of your choosing, be it work, home, or your friends place. They won't mind if we commandeer their living room. Just be sure to schedule your private camps soon. Prime slots fill up quick.
What are you waiting for? Let's get you registered and get started. Choose the option below that is best for you.

Yours in health & strength
Dr. Shay
Have questions? Call (409) 276-7117
Total Fit Camp @ Saltwater Fitness
4445 HWY 146
Bacliff, TX 77518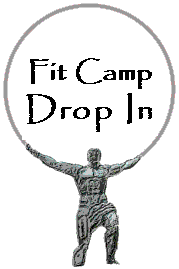 Want to drop in and experience a session?
Just $20 to come check it out for yourself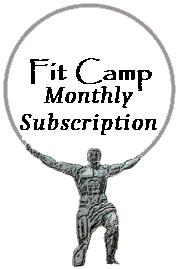 Reserve your spot here
The best bang for your buck is our Monthly Membership.
Unlimited sessions for only $125 per month
Join our Monthly Membership here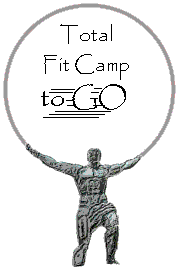 We'll come to you. If you have 3 or more people we'll bring TFC
to the location of your choice home, work. You pick the days and times.
Just $35 per person you can host your own Total Fit Camp.
Book yours now! Popular slots sell out.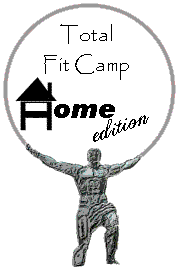 Don't live in near Houston/Galveston?
No worries. We come to you via, phone, email, internet, and video.
We'll customize your workouts to your equipment and help you
decide what equipment you might need or don't need.
Get Started TODAY for just $125 per month
Total Fit Camp
@ Saltwater Fitness
4445 HWY 146
Bacliff, TX 77518
(409) 276-7117
coach@totifit.com