Description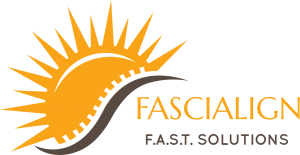 Fascialign is a new breed with F.A.S.T. Solutions for soft tissue and body work. They offer products and courses for Fascial Adhesions & Soft Tissue Solutions to help grow your business. When your clients and patients "FEEL Good" they tell EVERY ONE. While your aim is to restore function, how they feel is the driving factor that turns them into RAVING Fans. Who needs a business card when everyone is talking about you?
Fascialign's F.A.S.T. Tool will quickly become your calling card.
The F.A.S.T. Tool is a handcrafted stainless surgical grade steel instrument designed with soft tissue dysfunction in mind. It has 8 treatment points each with 35 degree and 55 degree edges resulting in 16 treatment edges to work on the entire body.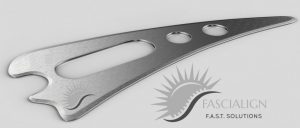 The F.A.S.T. Tool has great hand-feel, balanced weight and excellent practitioner feedback allowing you to detect and treat soft tissue dysfunctions with precision and specificity.
This is a precision tool designed to enhance your hands and not replace them. Maintaining great manual hand skills relative to your modality and technique are still crucial. Your skills are pivotal to success with Fascialign F.A.S.T. Solutions and the F.A.S.T. Tool to help return function to your client and patient.
Your purchase includes a video chat session with Dr. Eric Shay – The Movement Doc
http://facebook.com/drericshay
http://instagram.com/drericshay
Share this with your colleagues and social media friends & followers. If they buy the F.A.S.T. Tool Dr. Shay will schedule a free video chat with YOU and show you how to use F.A.S.T. Solutions in your practice.